February 24, 2014
Fruits of Our Labor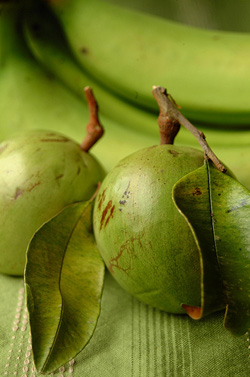 There aren't enough hours in a day. Everyone knows this (except perhaps for some lucky ducks that have perfected cosmic time-juggling), as do I, but every time it's brought to fore I still shake my head and wonder where all those hours went.
Where indeed have all those hours gone? Not here – it's been a week since I posted last. Not in my kitchen – I haven't really been cooking or experimenting in there either. Not shoe shopping – you don't even want to hear about the sad state of my shoes.
Work – the hungry god to whom I feed my hours. Perhaps you have a similar hungry god in your life? Some are lucky in that this hungry god also happens to be their lives' passion, and so feeding it is a euphoric release. For many others, this hungry god pays for their shoes (and extra virgin olive oil supply), and so must be fed at any cost. And so friends, this is what I have been up to, when I'm MIA elsewhere in life (including from this blog) – I'm feeding my hungry god.
Now you may read this and think that I'm miffed at my hungry god for chomping away at those extra hours I could have been kneading dough or having before-noon Bloody Mary's with mum – but in truth, there is no time like now to be thankful you have a hungry god in your life. Especially a hungry god that is growing...even if this means you need to feed him round the clock. Better than a not-so-hungry god that has to cut off its limbs to survive...and woe is you if you happen to be one of those limbs.
Despite feeling weary and beat, I also feel exhilarated. My work-plate being filled to overflowing is only a sign of things going in the right direction. And getting there fast...on a whoop and a gallop. So my hungry god and I sit side by side in this rollercoaster – scary and exciting. I feed him and he feeds me. The fruits of our labor.
Pictured above are some fledgling kaimito (star apple) that has started to fruit at my organic farmer's. Though small, they were delicious – the flesh soft, white, and silky...and so sweet! They are popping up all over the markets now, both these light green ones and the more common, and bigger, purple ones. I love them cold...straight from the fridge. The green bananas in the background were from my mom-in-law's cousin whose family has a plantation down south. They are unbelievably sweet and creamy, although they never fully turn yellow. The green tea towel they are resting on was a gift from a dear friend I met through blogging (thank you M!)
No matter what you labor at...don't forget to enjoy the fruits!
Posted by: marlon at 08:21 AM | No Comments | Add Comment
Post contains 479 words, total size 3 kb.
10kb generated in CPU 0.01, elapsed 0.0391 seconds.
38 queries taking 0.0303 seconds, 77 records returned.
Powered by Minx 1.1.6c-pink.